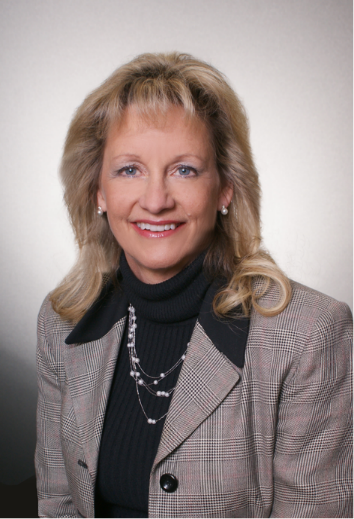 We trust this letter finds you well. Though you may know us in another context, or we may not have been in touch for a while, we wanted to take this opportunity to reconnect with you and to share a short story about ourselves. We've gotten to know many of you fairly well over the years and feel like we've not done a great job in letting you enter our life as much as we would like. This is our small way of inviting you in.
"Every day, I look to improve someone else's day. You never know what your little act of kindness can do for someone." –Cindy
Sometimes we end up living the lives we least expect. For my part, I certainly wouldn't have expected the rich family life I have today. As a mother of nine, and with fifteen grandchildren, my family is the most important part of my life, and I treasure every minute I spend with them.

But my life has not been without challenges, and it wasn't an easy path to get where I am today, both as a professional and as a parent. Before I was even a teenager, I found myself caring for my younger siblings. Being thrust into that "mother" role at a young age taught me responsibility and financial awareness. We'd often be left with $200 in cash for weeks at a time, and we had to figure out how to stretch that money to pay for groceries, school lunches, and other necessities. Together, my little sister and brother and I made it through those tough times, and became stronger together because of shared experience. It was during these times that I made a promise to myself that I would always be able to support my own family, without having to rely on anyone else and that I would not let my own children struggle like we did.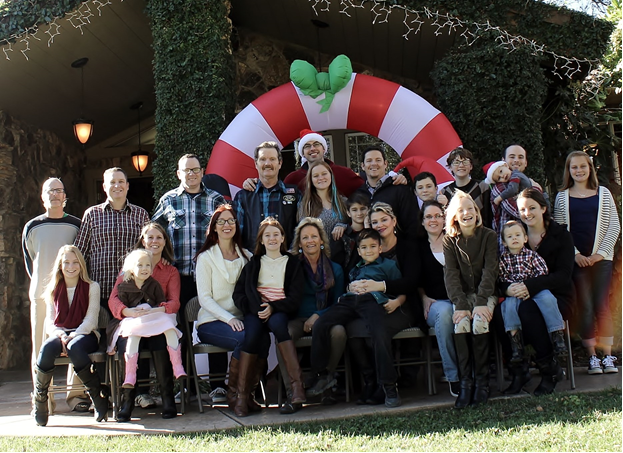 This determination would stay with me through my entire life. In the face of people telling me what I couldn't do, I went ahead and achieved my goals anyway, excelling first in banking (very much a "mans" world at the time). I started at the retail loan level doing mostly 2nd mortgages and then moved up until I was in charge of a series of Regional branches in Northern California and had responsibility for large commercial loans and the client relationships that went along with that. I did that for 15 years. When that bank was bought out I decided to take the experience I had handling large commercial clients where I had to learn their entire business process to assist them with the right kind of loan product into the high tech world working as a business analyst initially and as liaison between the business and system world. Over time I handled more complex projected spanning the world and eventually earning the position of Head of Information Technology at ADAC Laboratories, a Medical Nuclear Equipment Manufacturing company and ultimately ending my career as I.T. Director at Apple Computer. I was always driven to find solutions where barriers were put before me. After thirty years in the corporate world, I decided I wanted to go into business for myself. I felt the Real Estate industry was a place I could earn as much or more than I had in High Tech while allowing me to take all my project management, negotiations skills and get back to serving people like I had in banking. I had missed that being in high tech. I also think God works in mysterious ways. Real Estate allowed me to have a flexible schedule and more importantly I did not have to travel, something I did far too often in the high tech world. I had met and married Robert and we combined our families with a total of 7 children. We then had our youngest daughter together and some years later adopted a preteen boy. About 18 months after starting my Real Estate career, 9/11 happened and my husband felt an overwhelming need to serve his country again and was asked by an old commander to come initially to Georgia and ultimately into the fight in Iraq and subsequently Afghanistan. He was gone for most of the next 7 years. Had I still been in the corporate world I would have had to quit my job putting our family in financial crisis. One of us had to be home. Real Estate allowed me to be set my schedule to be home each day after school with our younger children while my husband and 3 of our older sons were off serving our country.
Serving people is what our Real Estate business is all about. It has helped me feel connected to the community and has allowed the privilege of assisting many families in what often turned out to me more than just a real estate transaction. I was honored to be let into some of your lives enough to share experiences that transcended just helping you buy or sell a home. I am honored to continue to be of service in any way I can.
I'm fortunate to be married to an amazing man who shares my values of serving others. Robert and I had both been married previously—he had five sons and a beautiful daughter, while I had one young son. Together, we had another daughter, and adopted a son, completing our family of nine children. Robert and I have now been together 26 wonderful years. With our combined life experiences we make a great team both in life and in our passion to serve others.
"I strive every day to be a better communicator and a better leader in my community. –Robert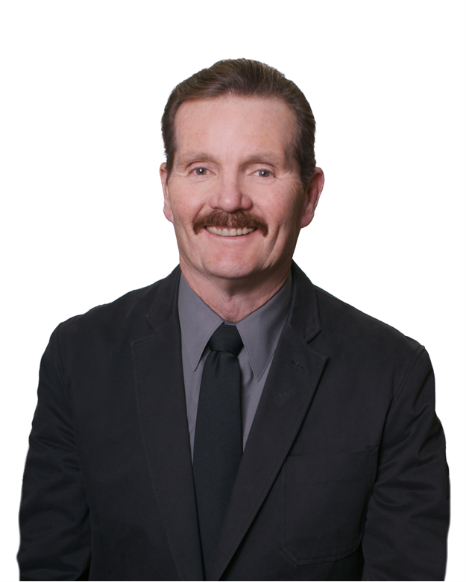 I grew up in an old-fashioned family. My mother was the traditional stay-at-home mom, and my father was the breadwinner and a strong disciplinarian. They raised me and my five siblings, ensuring we were honest, loving, loyal, and respectful. Just after I graduated high school in San Diego, I joined the U.S. Army, and the army instilled in me their seven core values—Loyalty, Duty, Respect, Selfless Service, Honor, Integrity, and Personal Courage. I strive to live these values every day in everything I do, whether I'm on the job or off.
After just seven months in the army, and at the ripe old age of 18 years, I was promoted to Sergeant and shortly afterwards spent a combat tour of duty in the jungles of Vietnam, serving as an assistant patrol leader conducting Long Range Reconnaissance Patrols (LRRP) in the enemies' backyard.
In 1971, after three years' service on active duty in the Army, I was honorably discharged. However, I continued my military service in the active army reserve, all the while continuing my formal education, earning three master's degrees and a PhD in International Business. In an effort to give back to my community, I even served as an adjunct professor at numerous universities, including USF and National University, for over a decade after finishing school. It was during that time that I met and married Cindy.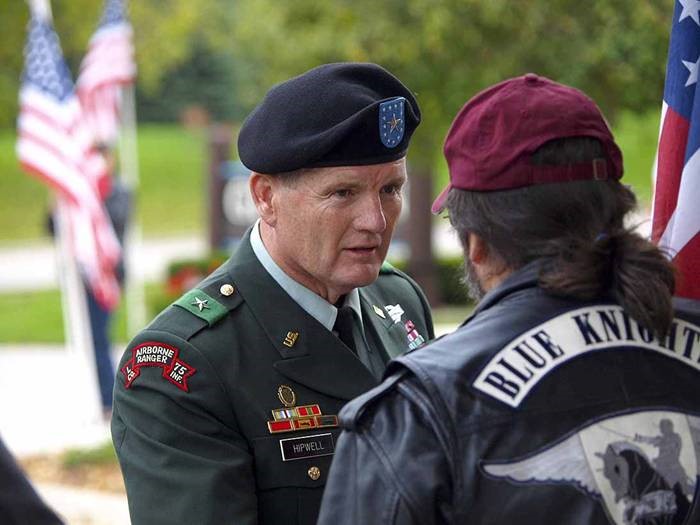 Soon after the heartbreaking events of September 11th, 2001, I was contacted by an old comrade, Major General Craig Bambrough, now the Deputy Commanding General Army Reserve. He explained to me that he could use my leadership, knowledge, and expertise at Army Reserve HQ, as they ramped up from a single-shift operations center to running 24/7 during wartime.

With an overwhelming sense of duty—and much to Cindy's chagrin—I accepted his offer for two reasons: First, as a patriot and a military man, I had taken an oath to serve and protect my country, and I felt compelled to help the United States in its time of need. As a combat-tested veteran, I knew that I could be a dedicated and valuable asset.
Secondly, The directed total troop withdrawal from Vietnam over thirty years prior had not been seen as a victory, since the South Vietnam Military was defeated two years later. Like most Vietnam Veterans, I had not felt much satisfaction, accomplishment, or favorable recognition. I felt compelled to contribute more blood, sweat, and tears.
Over the next seven years, I volunteered for five more active duty tours, serving in combat overseas in Kuwait, Iraq, and Afghanistan. In 2010, after more than forty-two years of military service to our beloved country, I retired from the US Army Reserve at the rank of Brigadier General.
After over four decades in the military, I decided it was time to reinvent myself. (Though Cindy insists I just needed something to keep me out of trouble!) I knew I wanted to continue giving back to my community, and after being away from my family for five of the last seven years, I also had a strong desire to remain close to them. I figured joining my lovely and industrious wife in her real estate business would allow me to spend more time with her, and enable me to have a flexible schedule. Furthermore, after serving our great nation and the public at large during my time in the army, I would now get the opportunity to serve people one-on-one.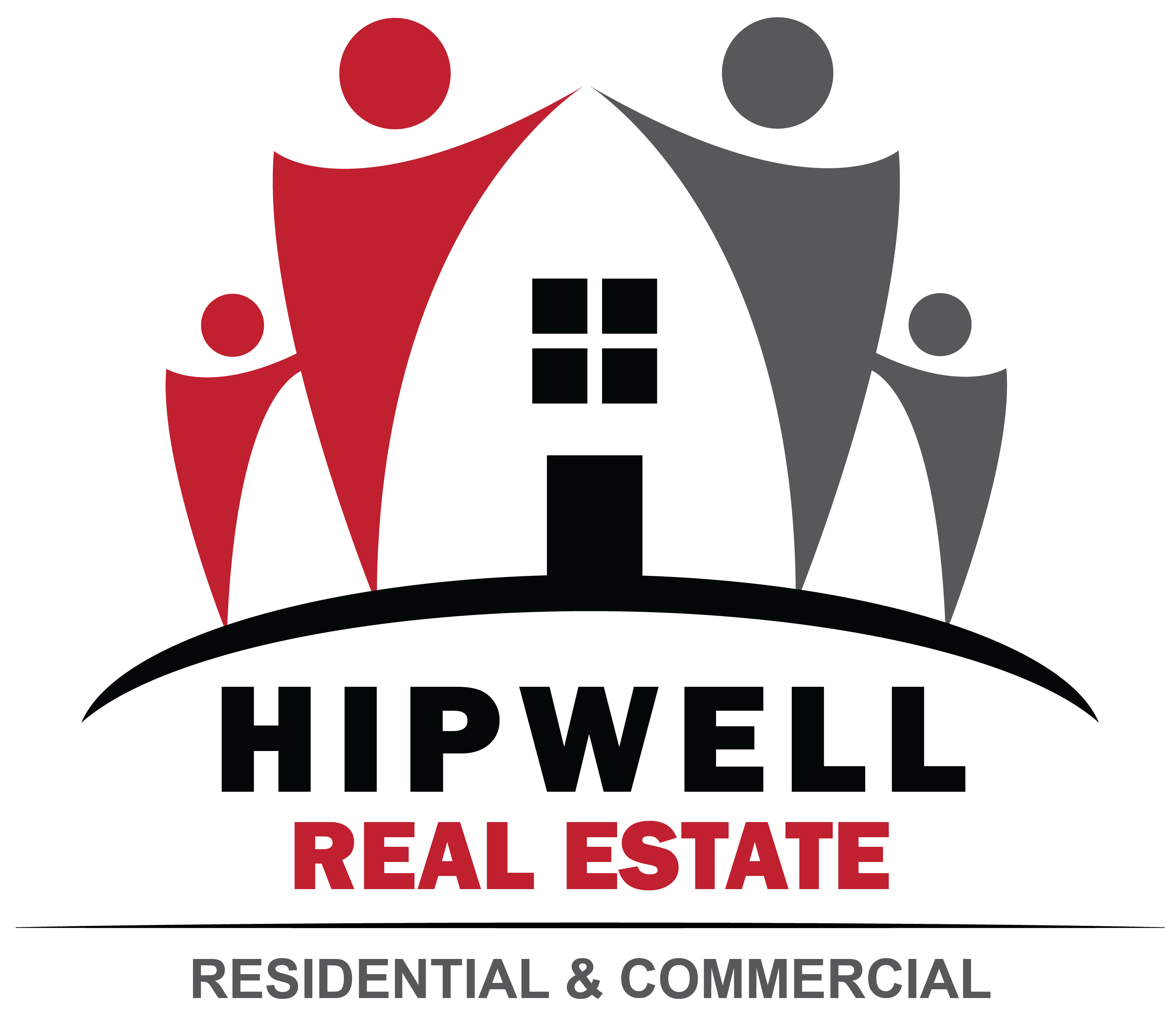 Together, Cindy and I have made the decision to partner with an exciting and innovative Real Estate Networking Brokerage. Fusion Real Estate Network provides us with ample administrative support, along with active and fresh marketing, so that we can direct more of our time and energy toward working directly with our clients. It's very satisfying to know that we can be part of such a professional, driven, and capable team while still working under our own family name and our own principles.

We've been lucky enough to have one of our sons, our daughter, and her husband all obtain their real estate licenses over the years and work with our family team. If you choose to work with us, you can expect a family of friendly and professional agents who will always be working to find the best opportunity for you and your family. We always make a special effort to educate and counsel our clients so they can make the best decision. Above all, we strive to treat clients like extended family, and to offer them the same support that we would give our own family.

Thank you for taking the time to read this and learn more about our dedicated family team. When you or someone you know is in need of a real estate agent, we hope you give us the opportunity to interview for the job.